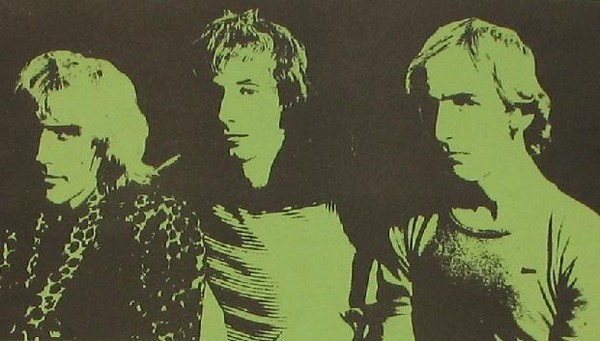 Location:
 Mansfield |
Website:
n/a
Line Up
Mike Scrimshaw (v,g) Glenn Scrimshaw (g) - also in The Stumble Brothers and Mercury Queen Tribute Ian Beestin (d) Clive Jackson (k) John Brierly (v) - also in Colours Of Love Trevor Wilson (b) John Dakin (b) - also in Emery Chase and Old School Jimmy Stephenson (d) Pat Coleman (d) - also in Jimmy James and the Vagabonds and Mercury Queen Tribute
Notes:
- Formed around brothers Mike and Glenn Scrimshaw who have been playing together in various projects since 1967 - Toured several times across the UK and also played quite a few European and Australian dates. Supported Saxon (on their 'Strong Arm Of The Law' UK tour), Gary Moore and Rush among others. - Mid September of 1980, Sounds magazine writes some news about a forthcoming Limelight VHS EP released by Future Earth Records featuring five songs "
...recorded and filmed at the band's own studio on their farm
". 'Metal Man' is included and the whole video cassette lasts 28 minutes. Sounds good but no other evidence can be found to support such a release which might (or might not) ever happened. - Glenn Scrimshaw and Pat Coleman are still playing in the popular Mercury Queen Tribute while low profile Limelight reunion gigs occur every now and then - Appeared on the following compilations: "
Axe Attack
" (LP, M Port Records / JCI, 1985) with 'Whitefire' "
The Best Of British - A Rock Collection
" (LP, Zebra Records, 1985) with 'Whitefire' "
Heavy Metal Killers
" (LP, Lark, 1982) with 'Metal Man' "
Metal Minded
" (CD, Prism Entertainement, 1988) with 'Whitefire' - Apparently the band has an unreleased album recorded named '
Whitefire
' out of which only the self-titled track made it to the aforementioned compilations
---
Take A Look Around
7" self-released (1972) 1. Take A Look Around 2. Run
---
Baby Don't Get Hooked On Me
7" Deram (1972) DM 363 1. Baby Don't Get Hooked On Me 2. I'll See You On Sunday
---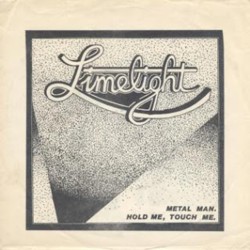 Metal Man
7" Future Earth Records (1980) FER 006 1. Metal Man 2. Hold Me, Touch Me
---
Limelight
LP Future Earth Records (1980) FER 008 LP Avatar (1981) AALP5005 LP Avatar (1982) 173450/6 (Spanish) CD Metal Mania/Teichiku Records(1990) TECP-25401 CD Flawed Gems (2012) GEM 99 1. Going Home 2. Knife in Your Back 3. Mamma (I Don't Wanna Lose Ya) 4. Man of Colours 5. Metal Man 6. Walk on Water 7. Don't Look Back 8. Ashes To Ashes (bonus on the Mania/Teichiku CD edition) *The Flawed Gems CD edition has the bonus tracks: 8. Ashes To Ashes 9. Knife In Your Back 10. Metal Man 11. Hold Me, Touch Me
---
Ashes To Ashes
7" Future Earth Record (1982) FER 010 1. Ashes To Ashes 2. Knife In Your Back
---
Ashes To Ashes
LP Mausoleum Records (1984) SKULL 8309 CD Mausoleum Records (1994) 704111.2 1. Ashes To Ashes 2. Metal Man 3. Walk On Water 4. Don't Look Back 5. Knife In Your Back 6. Going Home 7. Mama I Don't Wanna Lose Ya 8. Man Of Colours *Same tracks with their self-titled album, re-recorded and re-arranged
---
Live Warrington Lion 17/07/82
2CD-r (????) CD1 1. Living Legend 2. Ashes To Ashes 3. Red Light 4. Human Emotion 5. Man Of Colours 6. Anthem For The World CD2 1. Magic 2. Mamma (I Don't Wanna Lose Ya) 3. Going Home 4. Metal Man 5. All Along The Watchtower 6. Don't Look Back *Recorded on a Panasonic portable cassette player. The person who recorded it claims that the band was fully aware of this and that they even signed the original cassette. On an ebay listing from 2012 where the seller was the same person who recorded the show said that one of the purchasers was guitarist Glenn Scrimshaw. Nevertheless, a nice piece of NWOBHM history
---
Gallery:
---
Right now on ebay: